Sponsor an Amani Child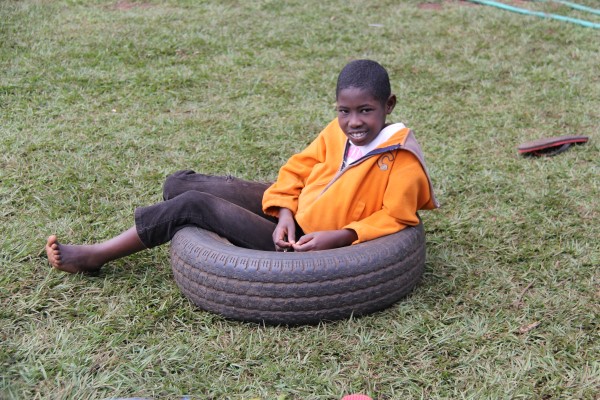 Our children are amazing, resilient souls who have overcome much adversity and each has a unique story. For less than $2 a day YOU can help end poverty and change the life of a child. Knowing that someone loves them and wants them to succeed is so meaningful to them. The children cherish notes of encouragement from their sponsors, hiding them away and re-reading them countless times. You DO make a difference!
Sponsoring an Amani child can be done at several levels:
Full sponsorship for a child is $2,500 ($210/month) provides tuition, books, a school uniform and all living expenses (food, housing and medical).
Education Plus sponsorship for a child is $1,250 ($105/month) provides tuition, books, a school uniform and meals for one year.
Education sponsorship for a child is $500 ($42/month) provides tuition, books, and a school uniform for one year.
If you are interested in sponsoring and building a relationship with a child at the Amani Home, please contact the IPI Administrator at cara.hoevet@ipeacei.org. You may also donate online and designate your gift go towards a sponsorship and you will receive a sponsorship packet shortly thereafter.
Thank you for making the difference in the life of a child and towards intercultural peace and understanding.
Click here to see our beautiful children   Click here to sponsor a child
Internships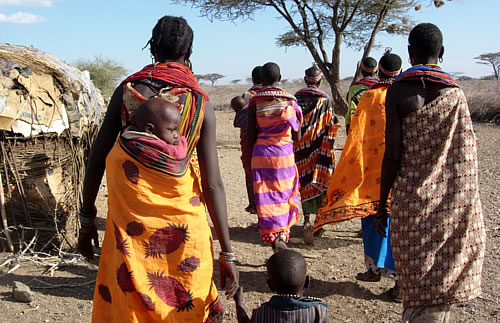 Since 2004, when the first interns visited IPI in Kenya, we have hosted many interns and volunteers who have worked in the areas of HIV/AIDS, women's empowerment, women's health, children's welfare, spiritual growth, the environment, peacebuilding, sustainable development, alternative energy, and organic farming/permaculture. IPI is committed to provide experiential intercultural exchanges for grassroots social change. Contact us to discuss the opportunities.
During your internship, you may take part in a tour of Kenya. The safari is based on our belief that a visit to Kenya is incomplete if the social, health, and economic challenges people face are not experienced by the visitor. We will travel to different villages in between the visits to the national parks and game drives to spot the "big 5". In total, eight different cultural communities are visited, including the Masaai, the Samburu, Turkana, Boran, Kalenjin, Meru, Kikuyu and Luhyia.
The length of the stay at the Amani Home and the days of safari can be customized to meet your interests and schedule.
Fundraise with Us
AMAZON SMILE
AmazonSmile is a simple way to support International Peace Initiatives every time you shop on Amazon, at no cost to you.
At smile.amazon.com, you will find the exact same prices and selection of products using your regular amazon.com account. Simply choose International Peace Initiatives as your charity and shop as you normally would. Amazon will take it from there and donate 0.5% of your purchase to lifting lives in Kenya!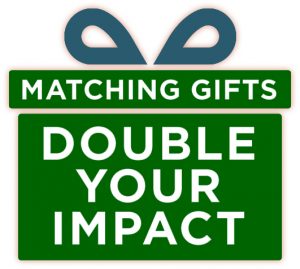 DOUBLE YOUR DONATION!
Does your employer match your donations to organizations like ours? Click here to double your impact by using your employer's donation matching program.
Huruma Program
Huruma means compassion in Swahili and that's what the Huruma Program is all about: compassion. The Huruma Program is a student-driven, student-led leadership opportunity. This program fosters community-building both inside and outside the classroom through student service and action. Facilitated by IPI, the program offers a deeper understanding of other cultures and a growth of compassion for these cultures.
Above all, the Huruma Program's focus is growing compassion. With a structured timeline of events throughout the school year, this program offers participating student organizations the benefit of a student-driven, student-led learning opportunity. The Huruma Program strives to plant the seeds of service, volunteerism, and charitable action in our students. With care and nourishment, these seeds will take root, grow, and bloom thereby fostering a lifetime of meaningful, purpose-driven humanitarian action and philanthropic service.
IPI will strive to provide whatever your students or school requires to run a successful, engaging program. For more information on the Huruma Program, please contact IPI Administrator Cara Hoevet at cara.hoevet@ipeacei.org.
Host an Event
Host an event or fundraiser for IPI! We love to help our supporters spread the word and engage their friends and family at small gatherings, bake sales, school fundraisers and more. Contact Cara Hoevet at cara.hoevet@ipeacei.org for help brainstorming or planning for an event.