Our Mission
The mission of International Peace Initiatives is to promote cultures of peace by supporting sustainable initiatives that improve livelihoods and enhance quality of life.
Our Vision
International Peace Initiatives envisions a world where violence, poverty and disease no longer exist and every individual lives in dignity and with integrity.
Who We Serve
Specifically, IPI builds a new generation of leaders through peace and ethical leadership programs, and provides orphans, women living with HIV/AIDS, survivors of violence, and communities with the tools and resources to move from violence, poverty, and crisis to stability and self-reliance, thereby building resilient communities.
Our Approach
Participatory and holistic approach to development and peace-building
Human rights, child rights and women's rights focus
We embrace practices that enhance environmental, social and economic sustainability
Promoting equality, equity and justice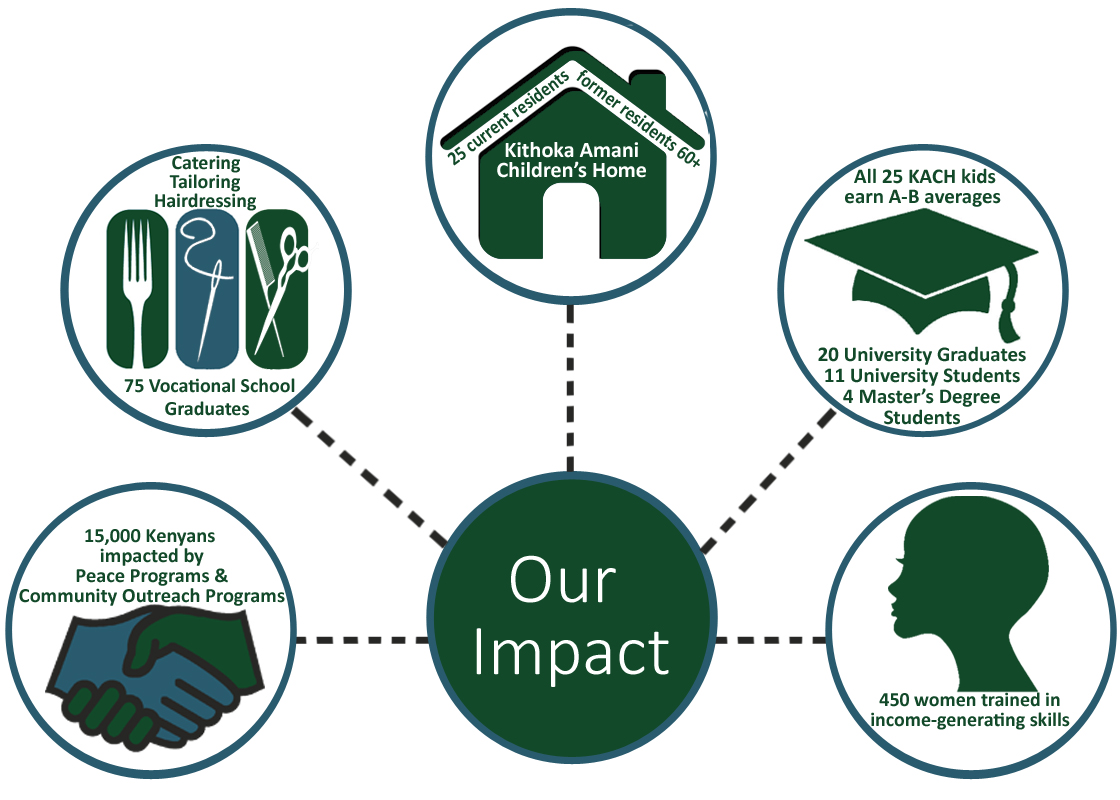 Our Story
Dr. Karambu Ringera first met a group of women who were who were living with HIV/AIDS in July of 2002. The women were meeting at my mother's home and they all were struggling to support themselves and their children. They asked me whether I could assist them in sending the AIDS orphans to school and also if I could help the women living with AIDS get medication. I said to the women, "I am just a student and really have no money. However, I will think about your request.
Friends and Partners
The work of IPI is only achievable through our mutually-transformative partnerships with local and global friends.
U.S.
Captiva Marketing
Citywide Banks
Colorado Coalition for African Empowerment
Ecologia Youth Trust
Kenya Urithi Education Fund
Rotary Club of Denver
Students Shoulder-to-Shoulder
Technology Partnerships
University of Michigan
Women's Partnership Market
Africa
Balm Touch International
Initiatives of Change
Rotary Club of Meru
Europe
Engineers Without Borders, UK
KORI, The Vessel Project
Soroptimist International, St Albans and District
Former Partners
Alpine Initiatives
Skansen Construction Company

Skansen brought life to a young IPI when they committed to providing the buildings for the Amani Children's Home for children orphaned by AIDS. Chris Skansen, owner, found IPI online in 2006 and made a personal contact to IPI and we would not be where we are today without their work.

Western Case Reserve
Become a Volunteer