Volunteer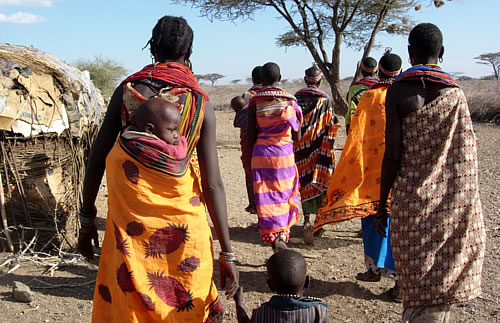 Since 2004, when the first interns visited IPI in Kenya, we have hosted many interns and volunteers who have worked in the areas of HIV/AIDS, women's empowerment, women's health, children's welfare, spiritual growth, the environment, peacebuilding, sustainable development, alternative energy, and organic farming/permaculture. IPI is committed to provide experiential intercultural exchanges for grassroots social change. Contact us to discuss the opportunities.
During your internship, you may take part in a tour of Kenya. The safari is based on our belief that a visit to Kenya is incomplete if the social, health, and economic challenges people face are not experienced by the visitor. We will travel to different villages in between the visits to the national parks and game drives to spot the "big 5". In total, eight different cultural communities are visited, including the Masaai, the Samburu, Turkana, Boran, Kalenjin, Meru, Kikuyu and Luhyia. The length of the stay at the Amani Home and the days of safari can be customized to meet your interests and schedule.
Associated Costs:
Costs include transport from Jomo Kenyatta International Airport in Nairobi and meals and lodging while at the Amani Home. These amounts will be payable upon departure from the Amani Home.
Transport to and from Meru from Nairobi – $100 one way
Lodging and two meals per day (breakfast and supper) – $35 per person, per day
Lunch if on-site at KACH – $10 per person, per day
For more information on visiting the Home, please see our Visit Us page!